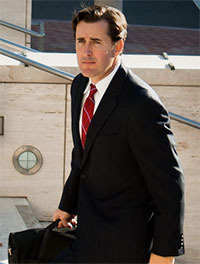 Mathew Higbee

Executive Director of Foundation
Mathew Higbee is one of the nation's leading authorities on criminal record clearing. He has provided guidance to numerous lawmakers seeking to reform and modernize state laws that govern the retention and distribution of criminal records. He has also testified in front of multiple legislative bodies about the benefits of expungement and criminal record sealing laws. He is licensed to practice law in seven states and has won more than 5,000 criminal record clearing cases, including multiple published appeals. Mr. Higbee also works closely with industry leaders in the background check and tenant screening industries to find solutions to unlawful or inefficient discrimination of former offenders. He is a graduate of the University of Utah College of Law.
Mr. Higbee plays a central role in executing and promoting the Foundation's projects. He is the primary author of the content on Pardon411.com, which is a service that provides detailed information about applying for a pardon in all 50 states.
If you would like to contribute in any way please feel free to send us an email using the link below. We are particularly interested in working with CRA's and courts / probation departments. Your support is greatly appreciated.
Paul Hecht
Legal Affairs Director
The Foundation for Continuing Justice provides me with an opportunity to serve clients who may not otherwise afford legal services. I am firm in the belief that people who make mistakes deserve the opportunity for a second chance. My work with the Foundation consists of some of the most fulfilling experiences I have had the chance to be a part of.
For the past 10 years, I have represented clients disenfranchised due to their criminal records. In my years of experience as the Supervising Attorney at Higbee & Associates, I have worked with clients on issues of restorative justice, civil rights restoration, and consumer protection. Additionally, I have helped draft legislation that seeks to restore the rights of individuals. I earned my Juris Doctor in 2010 from Western Michigan University and my Bachelor's Degree in 2006 from Ohio University. I am admitted to the bars of California and Oregon.
Outside of work, I enjoy spending time with my family and listening to Ohio sports radio.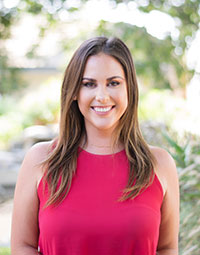 Kelsey Zahner
Community Relations Director
I am passionate about working for the Foundation because I believe our criminal justice system is broken, and those who are trying to move on from their past record are suffering because of it. I am beyond proud to be part of an organization that actively works to implement solutions, advocate for change, and serve the underserved.
My role as Community Relations Director brings me in contact with like minded individuals who can be brought into the fold to further the mission of the Foundation. It will take a community of dedicated people to bring about the change necessary to create a justice system that actually works.
In my free time I love to exercise and hike with my husky, River. I also enjoy watching documentaries and reading books.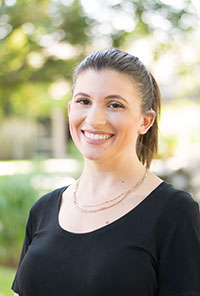 Alice Begg
FINANCE OFFICER
My passion for working at the Foundation for Continuing Justice stems from two strong beliefs: that our justice system is in desperate need for reform and everyone deserves a second chance at a good life. I love being a part of an organization that is working to make those beliefs become reality!
I earned my bachelor's degree in Political Science from California State University, Fullerton. At the time, I thought I was going to go to law school, but instead ended up in the field of finance and accounting. I never lost my passion and interest in criminal justice reform, however. Working for the Foundation allows me to combine those interests with my experience and expertise, and really feel like I am helping to provide a service and to do some good in the world!
Outside of work, my interests are: cats, music, movies/TV, wine, craft beer, reading, politics, and spending time with friends and family.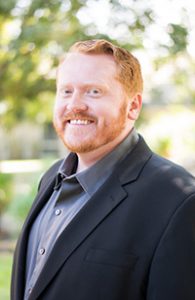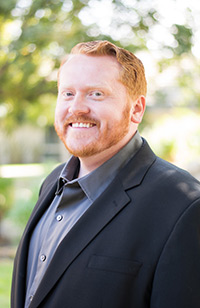 Blake Perez
Legislative Affairs Analyst
I work for the Foundation for Continuing Justice to ensure people have a second chance to achieve good things in life for themselves and their families. The justice system is a difficult system to navigate on one's own, and it usually requires expert assistance which can be difficult to afford if you already have difficulty getting a good paying job. The Foundation's work in providing low cost legal assistance to people who need help getting a second chance is precisely why I find this place so fulfilling.
My background is in public policy and my work with the Foundation involves advocating for better policies to give people improved access to second chances. I have a degree in Political Science from UC Berkeley and I have spent years in the expungement field, from case management to legislative analysis. It is important to have a seat at the table when you want to effect positive change in the world.
Outside of the office, I enjoy traveling and photography.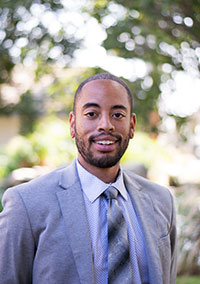 Jesse Brown III
Records Administrator
I personally believe that anyone willing to turn their life around and work to better themselves deserves the opportunity to do so. Working with the Foundation gives me a platform to work directly with individuals striving to better their situations and opportunities. Being part of this organization and working towards these ends provides me with a great deal of fulfillment.
In this position, I am responsible for ensuring our clients get the most out of their post conviction relief. My background in sociology has given me a passion for understanding people and helping them achieve equal access to opportunity. Success in my role stems from the excellent service and empathy I provide to our clients.
When I am not at work, I enjoy working in my garden, catching up on my reading, and spending time with my pets. As a young professional who grew up in North Carolina, I find my favorite aspects in life come from simple things: honest conversations and good times with the people I'm close with.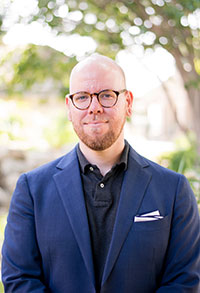 Keith Paull
Records Administrator
I believe in second chances for people, and it is that belief which drives my passion for working for the Foundation for Continuing Justice. The court system can be complex, and the legal services required to navigate them are often out of reach for the people who need it most. I am proud to work for an organization which provides this assistance for little or no cost to our clients.
My background and experience is diverse, providing me broad expertise to help our clients achieve a second chance. I have had the good fortune to work in criminal records processing, and it has provided me valuable insight into improving the record clearing process from a functional point of view.
In my off time, I enjoy watching and studying film, reading, and every once in a while I manage to get outside for a brief walk.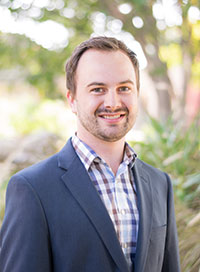 Kelton Johnson
Compliance Officer
My work for the Foundation for Continuing Justice is fueled by my passion for social justice. I find fulfillment in helping others achieve their best new opportunities and navigate the complexities of the legal system.
I earned my Juris Doctor from Chapman University School of Law and began using the education to help people almost immediately. I am experienced in business formation, non-profit compliance, and in options that may assist reentry populations to integrate back into society. My role with the Foundation is to assist and advise on issues of corporate compliance, marketing, and strategic planning.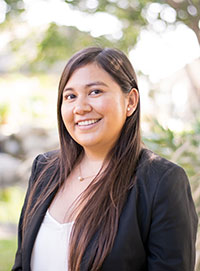 Lydia Rodriguez
Legal Affairs Manager
I am drawn to the Foundation for Continuing Justice because it provides me the opportunity to work for something I can believe in. With the Foundation, I am able to assist clients achieve a fresh start and be successful in pursuing their career goals.
My years of experience as an expungement case manager has given me the skill set to be an effective advocate for our clients and to help them navigate the legal process. In my free time I love to read a good horror book or cook a delicious meal. I love drawing inspiration for my next meal from Pinterest or the recipes from my grandmother.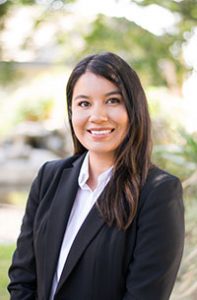 Michelle Urday
Legal Development Officer
The opportunity to help people makes me happy to be part of the Foundation for Continuing Justice. I believe everyone, regardless of financial circumstance, should be able to attain the post conviction relief available to them. I understand that post conviction relief truly changes lives for the better and to be a part of something bigger than myself brings me great joy.
I earned my Juris Doctor from Chapman University School of Law and I am happy to be able to use my education to help others as the Legal Development Officer. I help the Foundation stay dynamic in offering assistance to our clients in the best and most effective ways possible.
In my free time, I enjoy spending time with family and friends. I love hiking, cooking, and reading.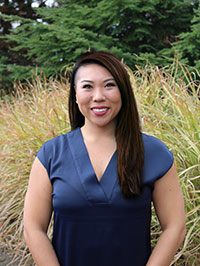 Rachel Li
Program Development Associate
My desire to work for the Foundation for Continuing Justice comes from my belief that we all deserve second chances. I am proud to be part of an organization that aids people on their journey of redemption and new opportunity.
I graduated from the University of California, Irvine with degrees in Criminology, Law, and Society and Psychology and Social Behavior. My expertise is creating and maintaining efficient case processing systems through our legal case management software. I collaborate with the legal affairs and the records teams to create frameworks to process case information, and troubleshoot the challenges that pop up when implementing these dynamic frameworks.
Apart from my work with the Foundation, I love to bake bread and explore the science of cooking and food. I am fascinated by the chemical processes that happen beyond what our eyes can see and how variables like humidity, temperature, and other natural forces can impact the outcome. I also love weightlifting and dancing!